Jordyn was here the other day and we joined the "Mod-Podge Easter eggs with book pages" bandwagon. I've got to tell you, I was so happy she wanted to do this because I don't think I would have had the patience!
We found the eggs packed away and she went to work!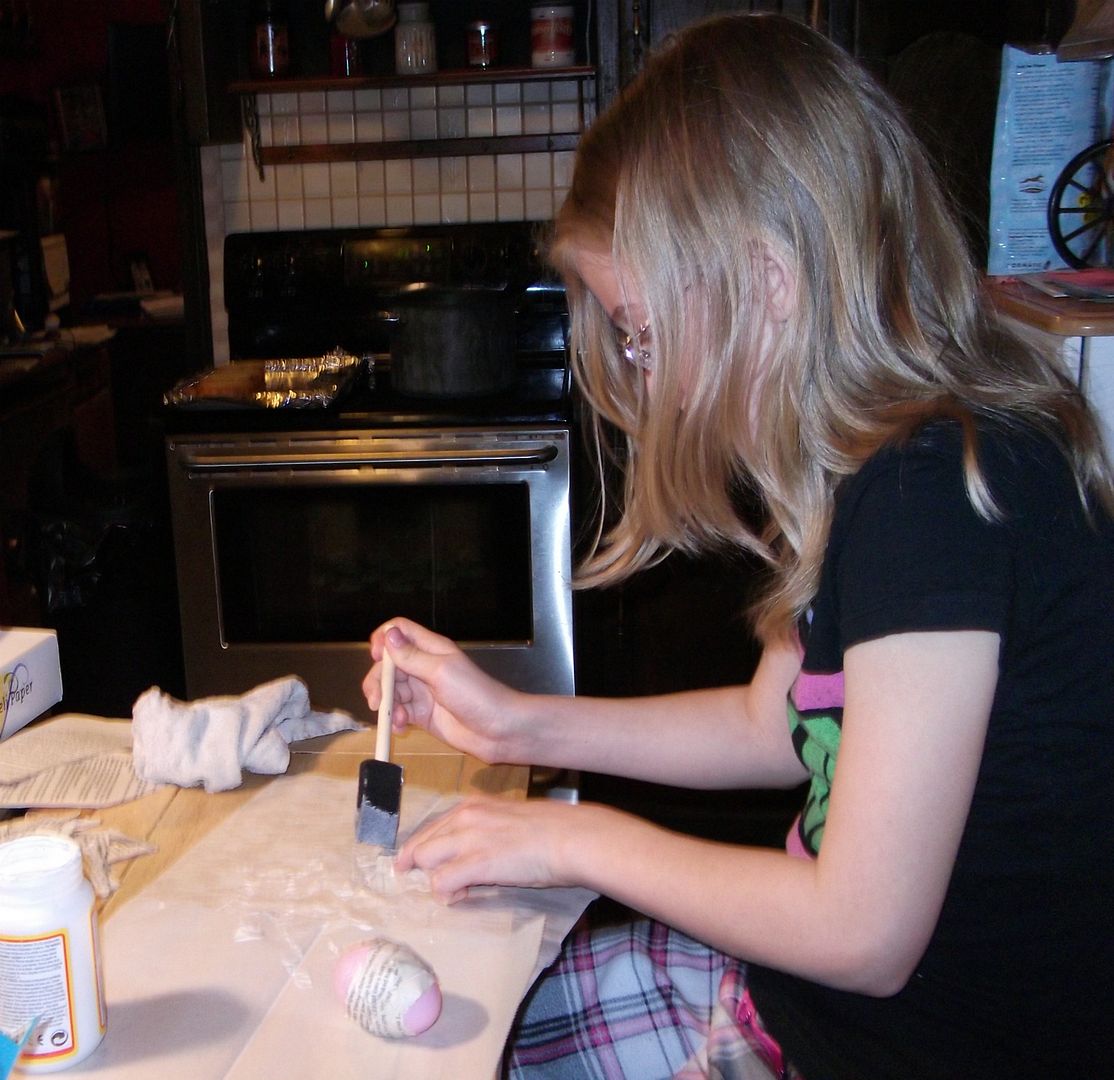 Bless her heart, she was even sick, but she wanted to craft.