I never got into scrapbooking, mainly because when my kids were babies, it just wasn't that popular. I would love to now, but I feel so overwhelmed to even try to start. Jennifer loves to scrapbook and for Mother's Day, she gave me this.
To say the least, I was thrilled! I've got to tell you though, it was windy outside the day I took this picture and the flower that was in the lower right corner blew away. You should have seen me out in the yard when I came in and went searching for it! I found it!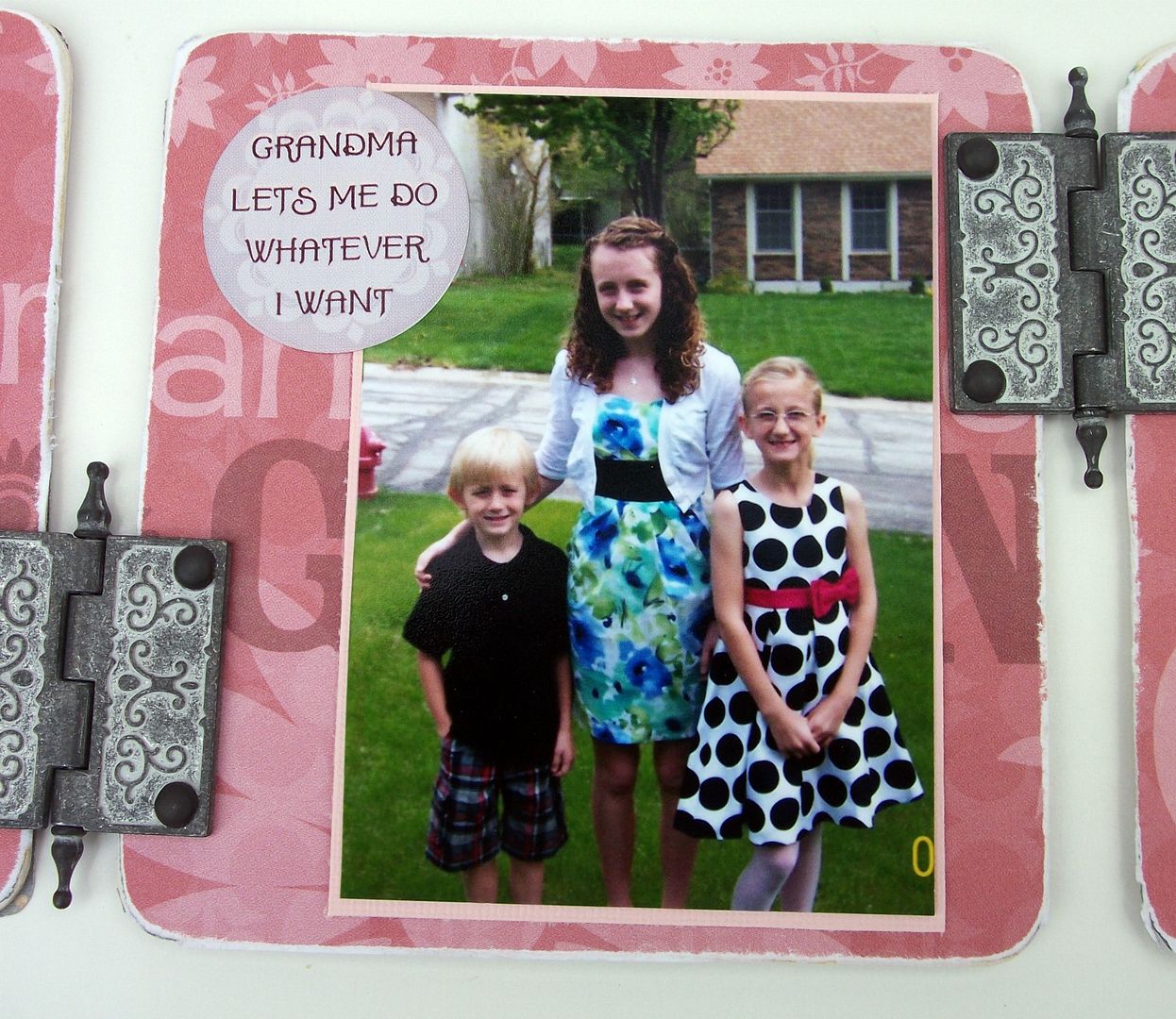 There are so many cool things in the scrapbooking shops now! I'm really missing out by not jumping on the bandwagon! Oh, and aren't those little children just beautiful? That was Easter at our house after church.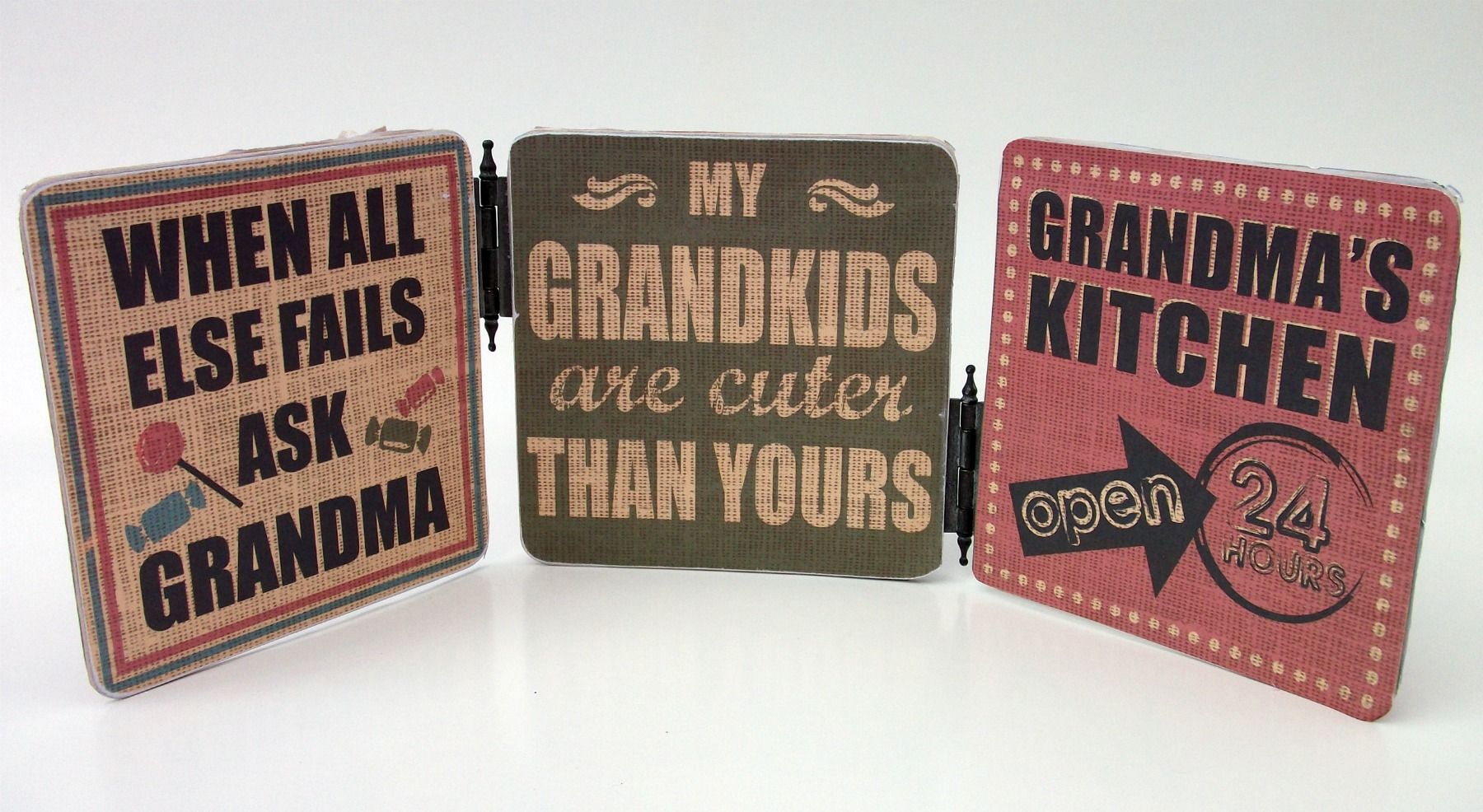 That is the flip side of the front. It can go either way. I'm on the hunt for a long mirror with a shelf to set it on so you can see both sides. I may have to try and make one!