My two favorite things...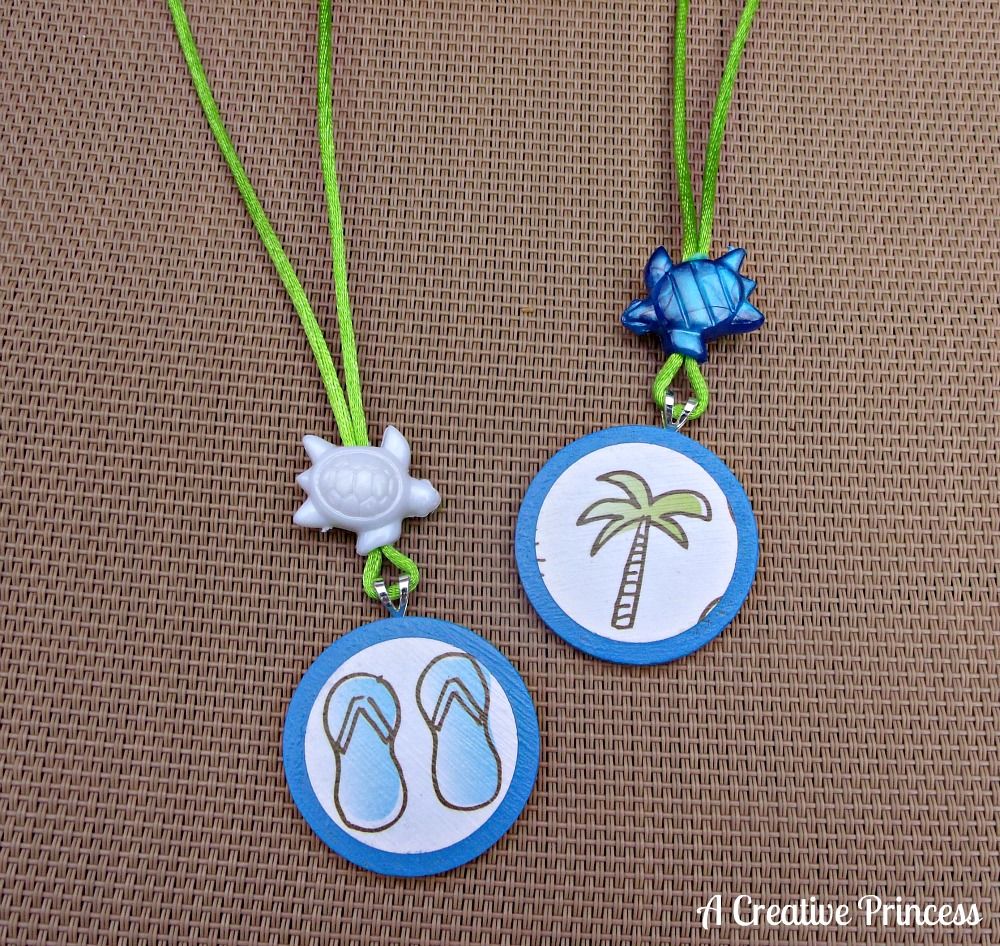 quick and easy!
I started to make Jordyn washer necklaces for her to give the girls at her birthday party, but as usual, changed my mind.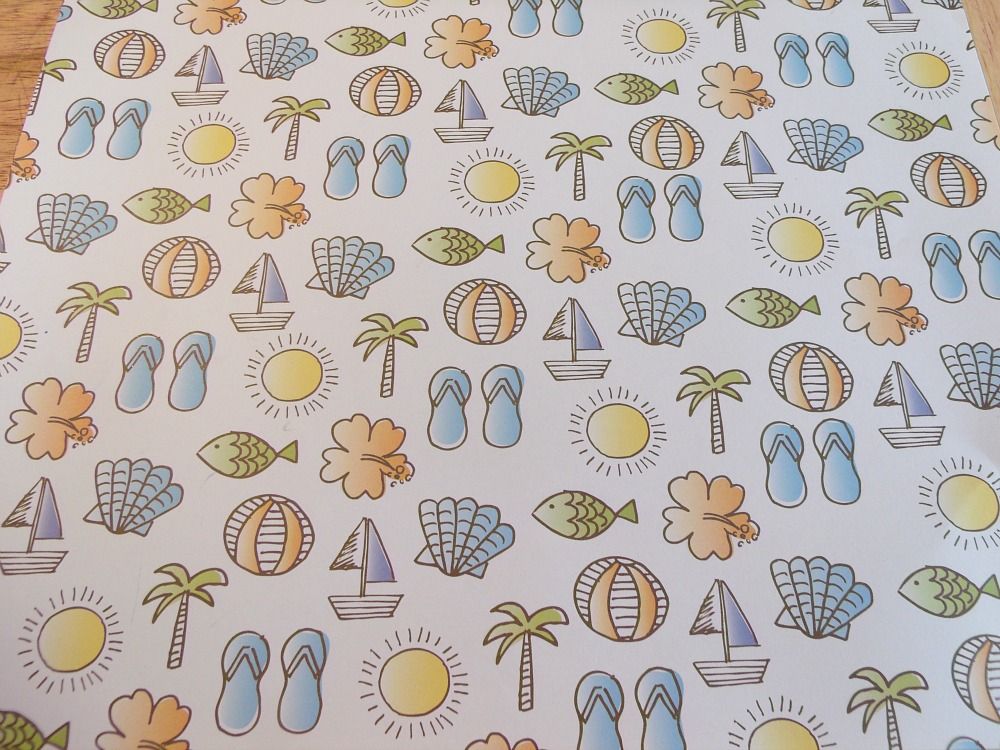 While I was searching for "beachy" paper to cover the washers with, I found that paper and decided it was too cute and would work perfect on something besides a washer.
I had a package of wooden nickels so I painted them blue.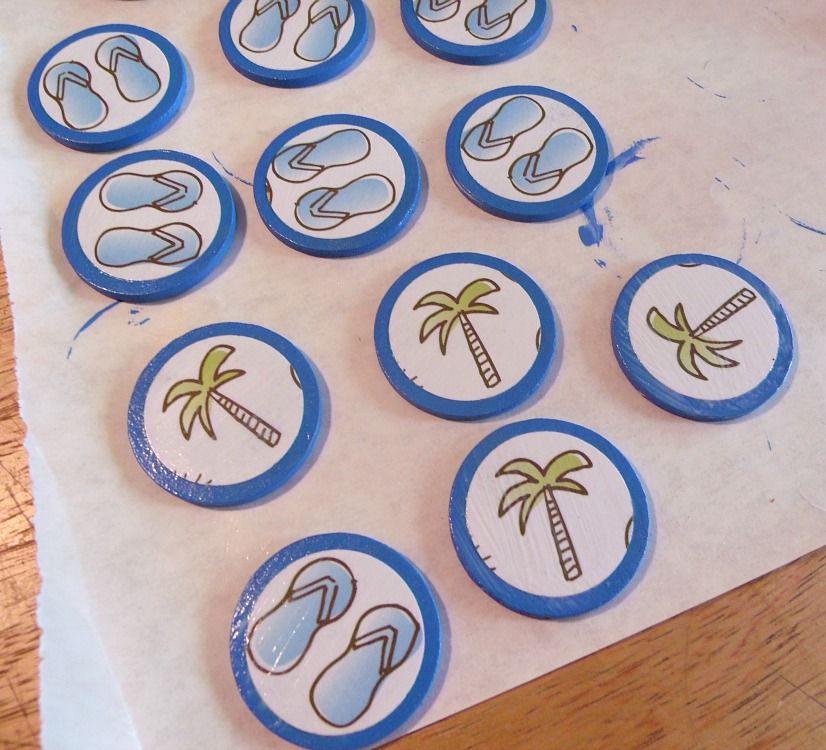 I cut out the palm trees and flip flops and mod-podged them to the disc.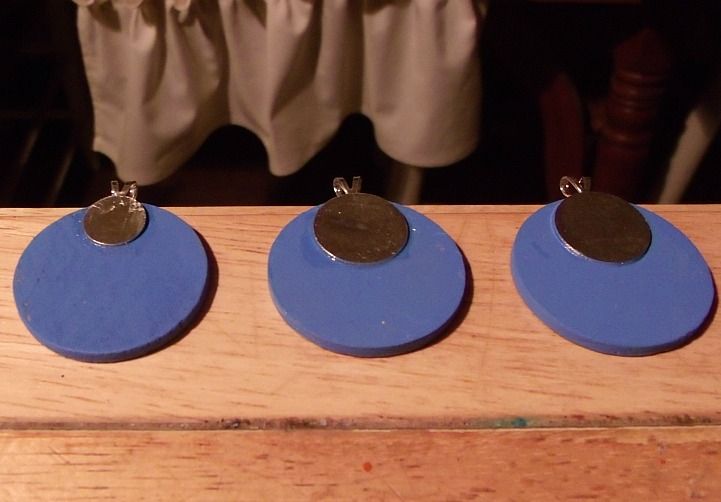 Use E-6000 glue and add the bail to the back. Because so many people ask me, I get my bails at Hobby Lobby. I've found these round ones work the best.
Add a cord and bead and it's finished. These are perfect for little party gifts, they hardly cost anything to make. Oh so cute! And the necklace isn't half bad either!