I guess I should add there is also an embroidery hoop and cardboard.
Have you seen these cute paint chips that are in paint stores lately?
Before the person that left me a not so nice comment one time about "pilfering" gets upset, I ask the guy who was mixing our paint if I could have some to make a wreath. After he quit laughing at me and told me they were free and to take all I wanted, I grabbed some fall colors.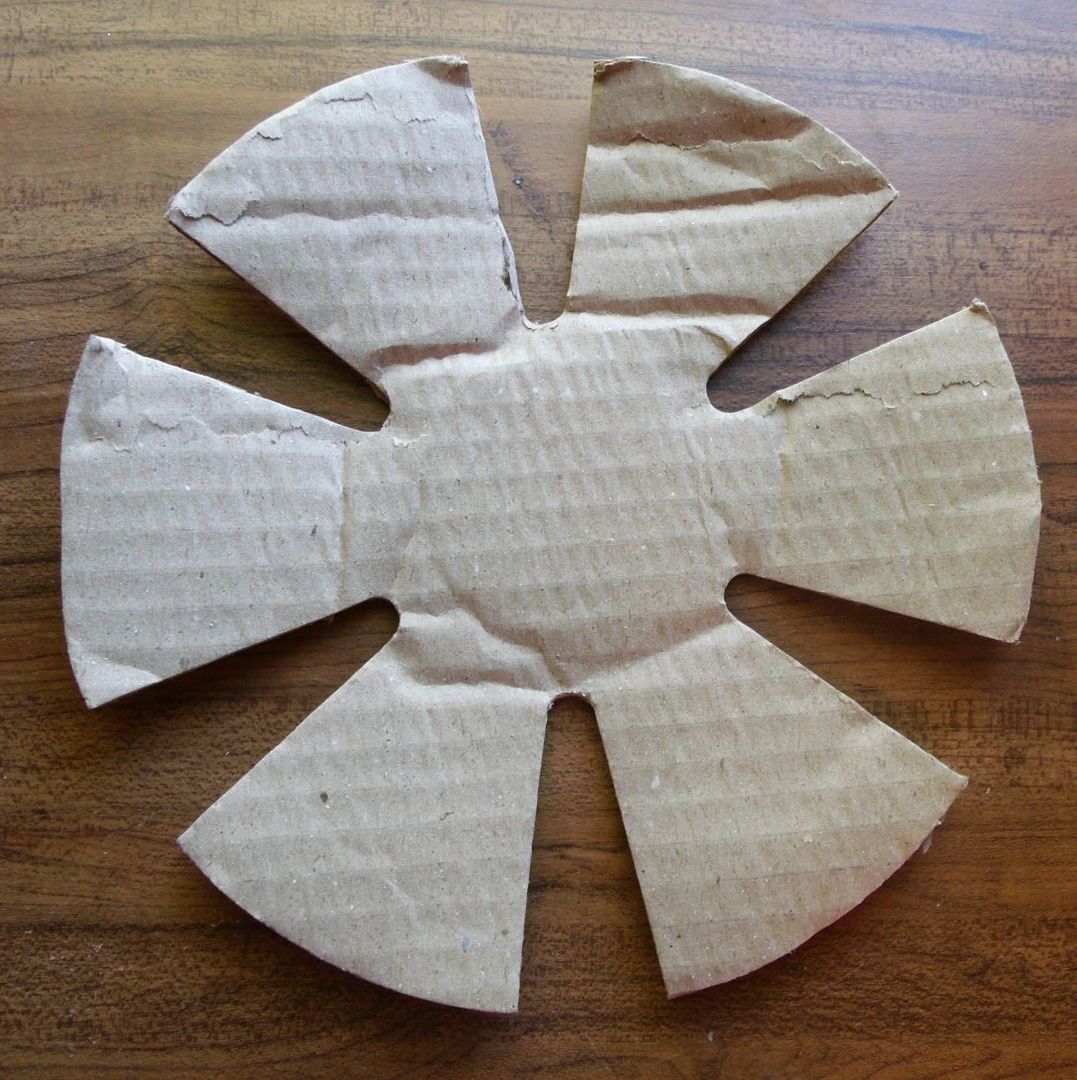 I had cardboard that I had saved out of new dishes we bought.
Reason #1116 of why you never throw anything away!
I glued the "petals" around the center.
Then took some batting and a round coaster (Reason #1117) and
glued burlap around it.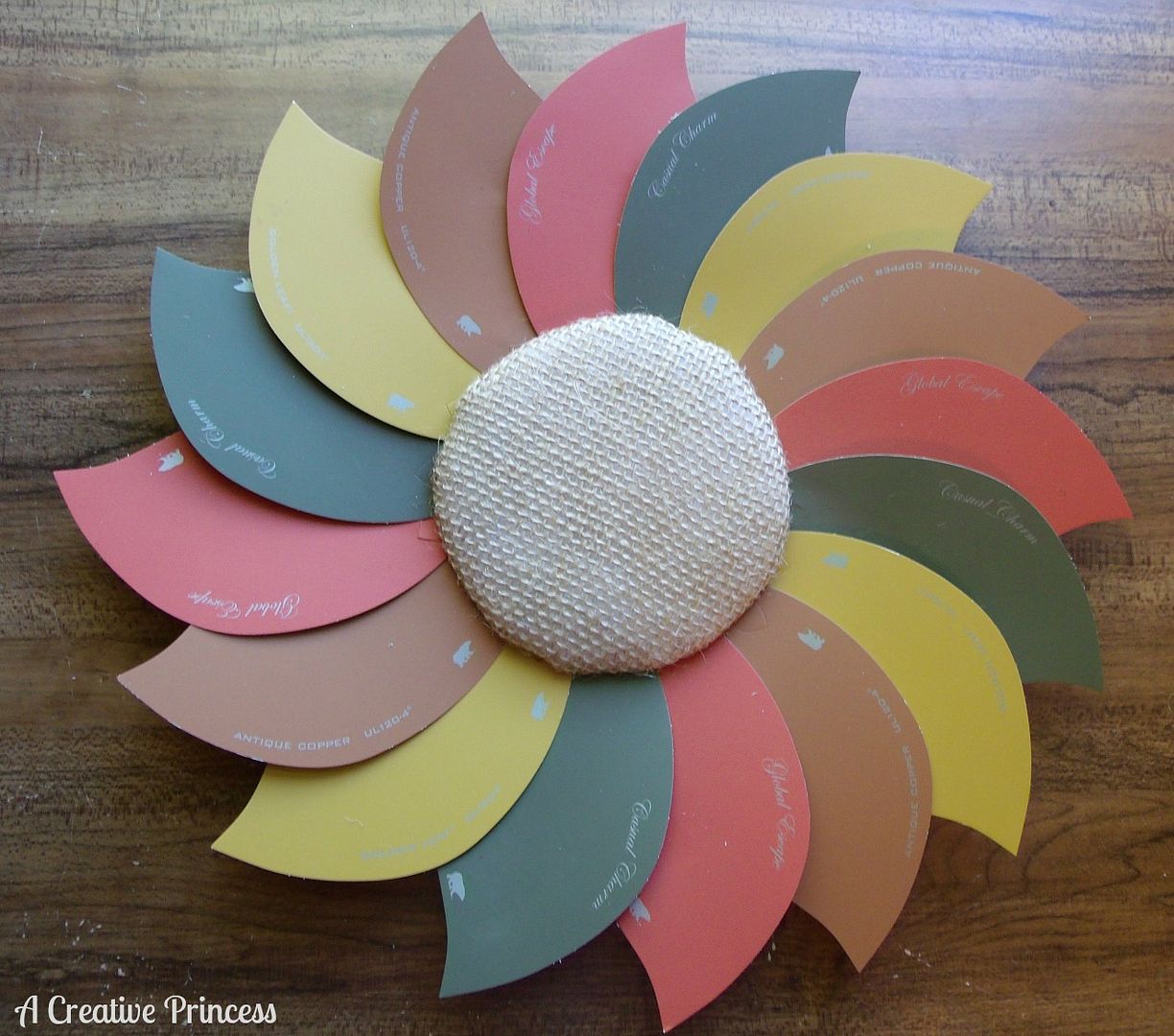 And glued it to the center.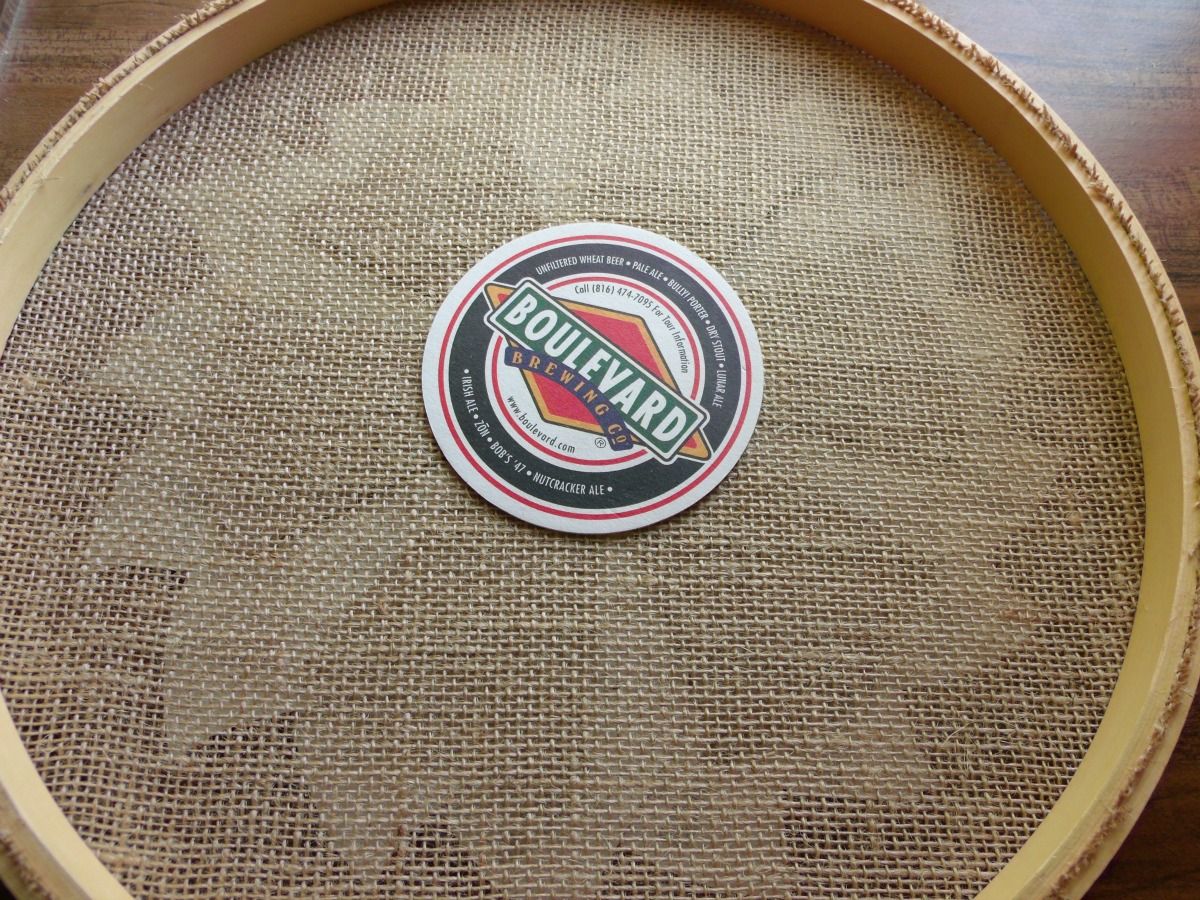 I stretched burlap in a wooden hoop and glued the flower to the front. I glued another coaster to the back to help hold it.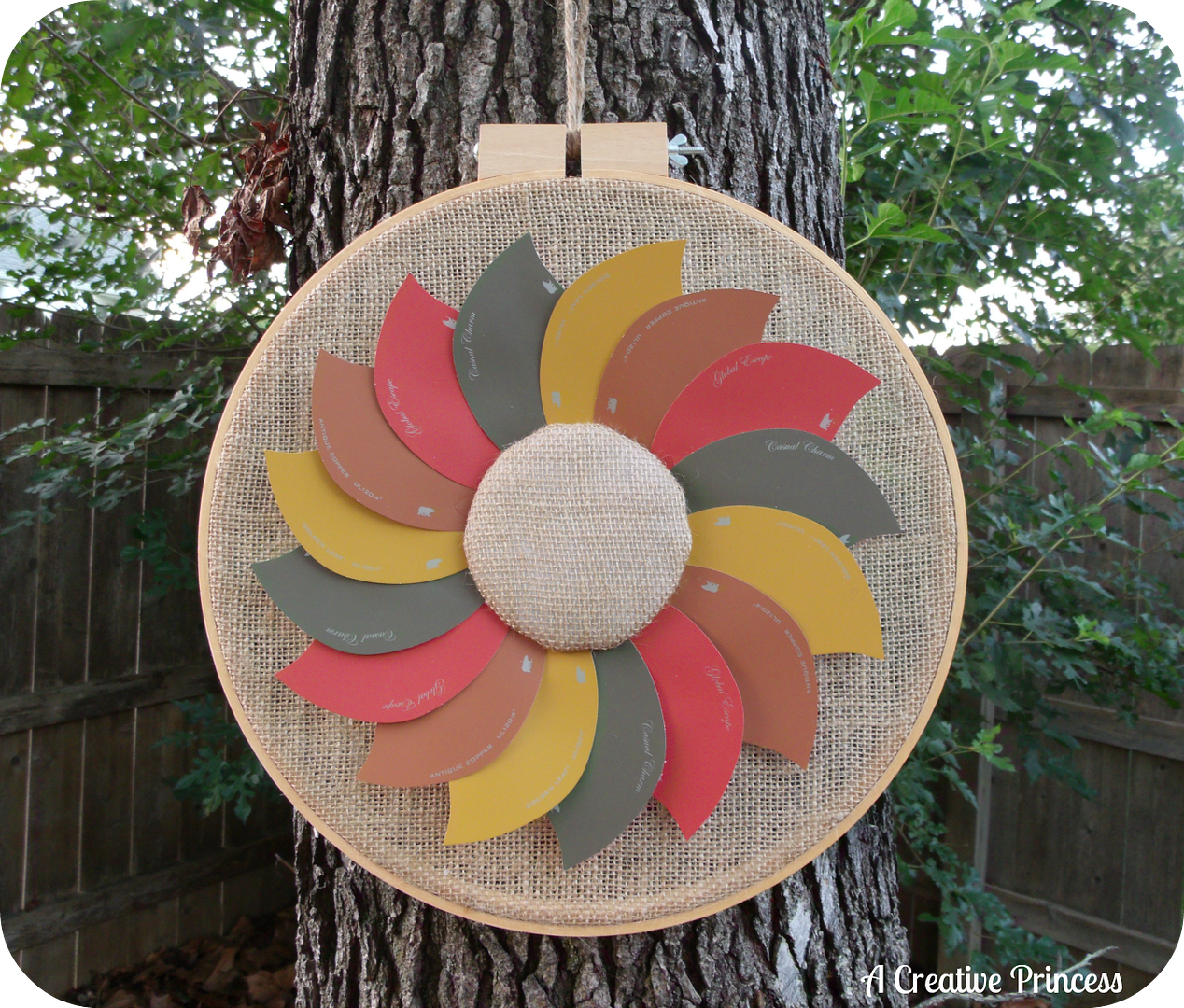 I thought about staining the hoop and/or adding ruffles around the edge, but the more I looked at it, I loved the simplicity of it just like it was.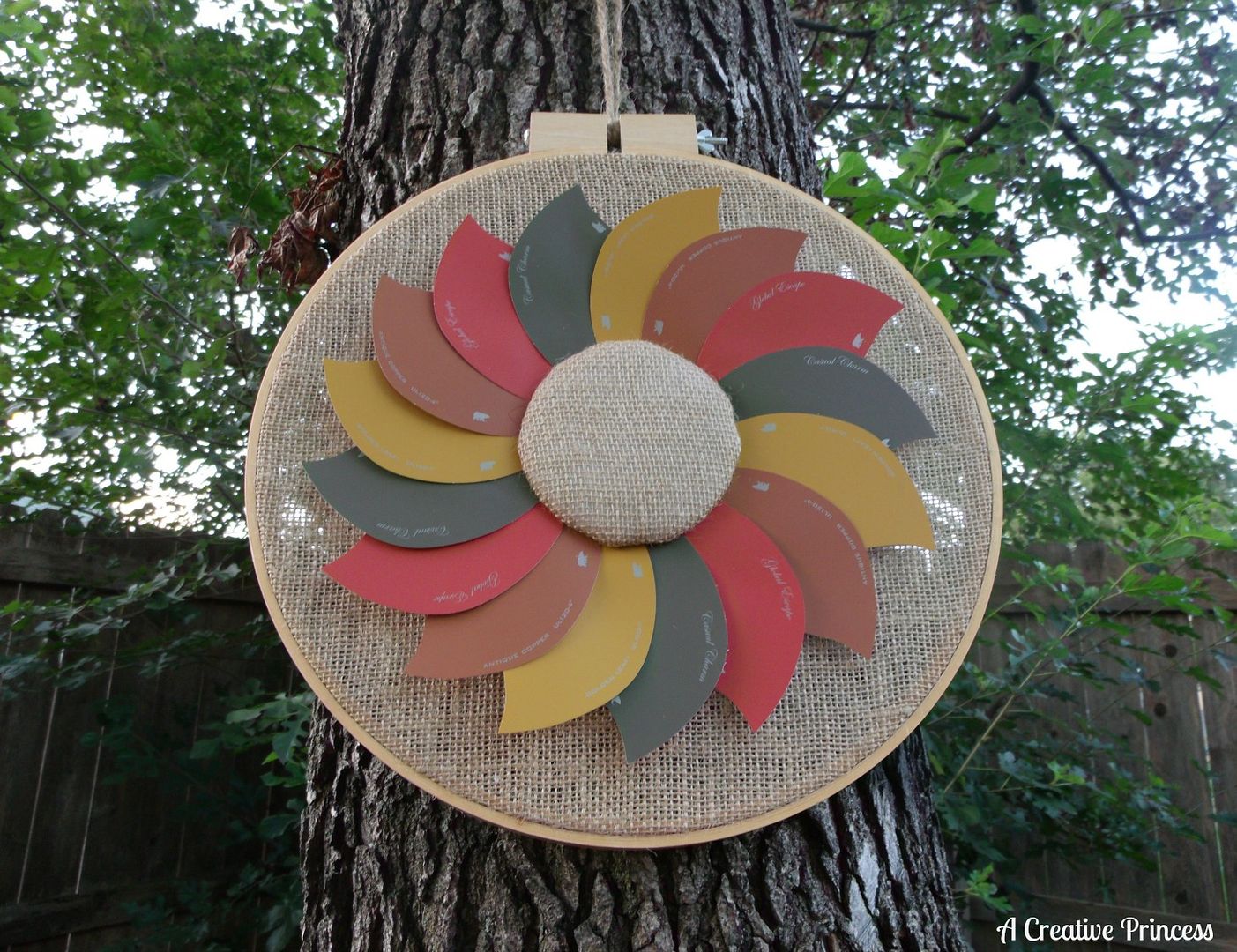 Happy Friday!
Here
are the parties I join each week.