The other day the kiddo's and I were at Hobby Lobby (imagine that!) and I don't even remember what we were looking for, but we ended up in the felt aisle.
I guess it's been a long time since I've bought felt and couldn't believe all the new and fun felt and fabric sheets that are available now.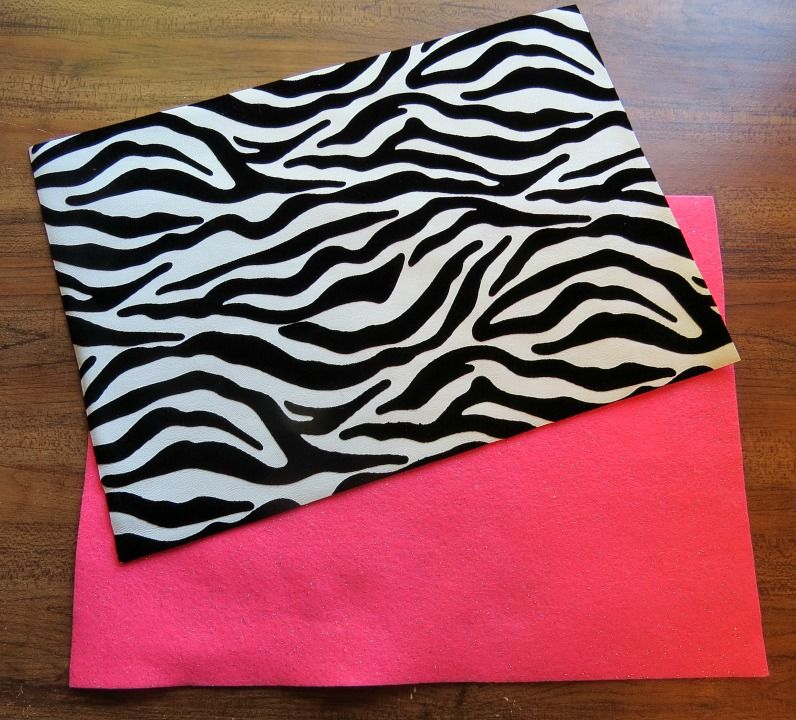 You can't tell in the picture, but the pink felt is glittered.
The zebra print is flocked in black and the white looks like leather.
We bought 4 sheets of each.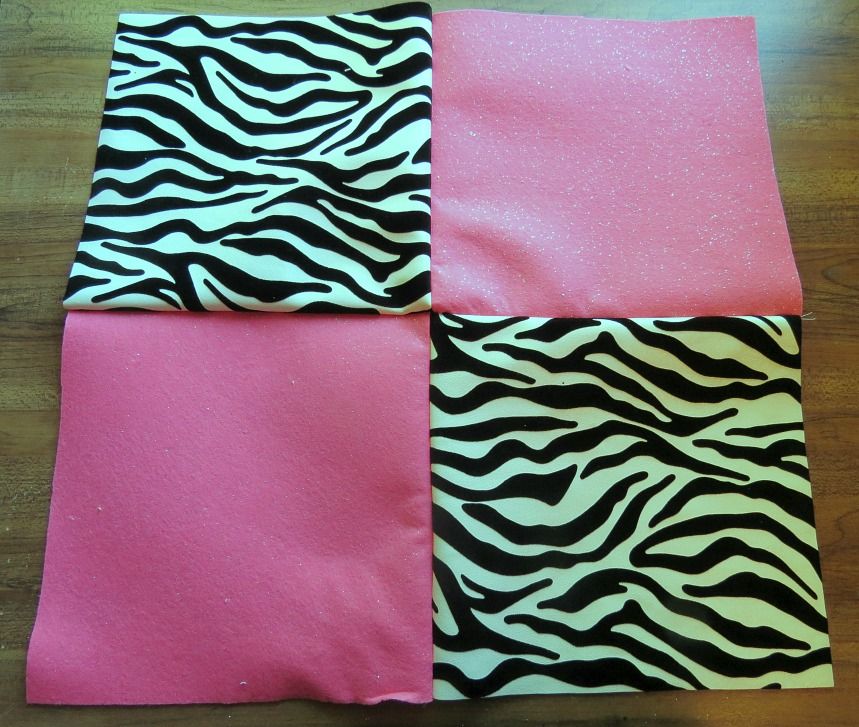 I cut the sheets into 9" squares and sewed them together.
Make two of these patchwork pieces and then sew them right sides together, leaving a 4-5" opening for turning.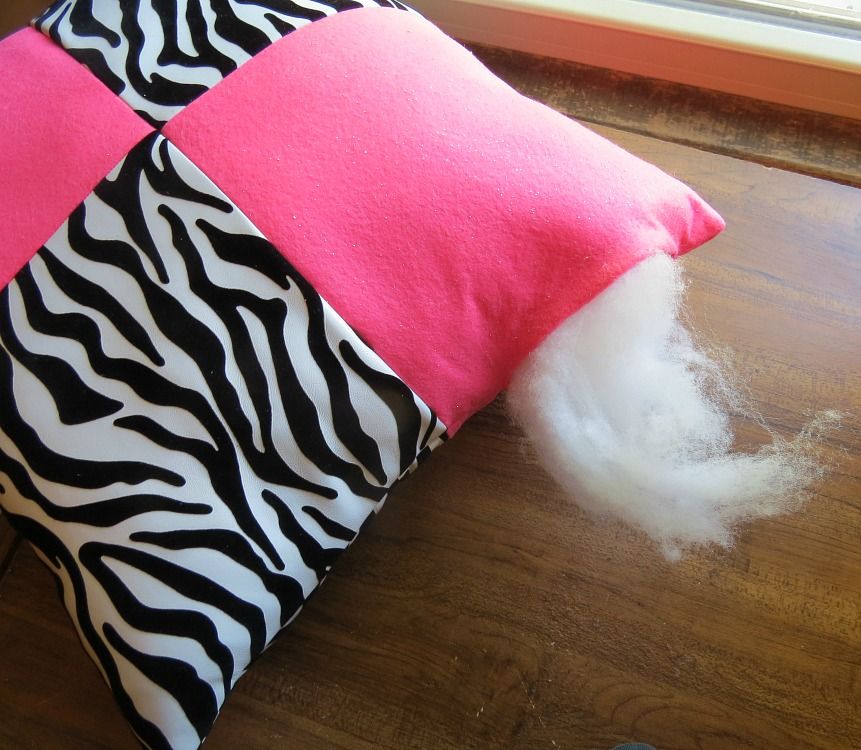 Then turn General Hospital on and start stuffing away.
And slip stitch your opening closed.
Jordyn was right, it does look perfect in her room.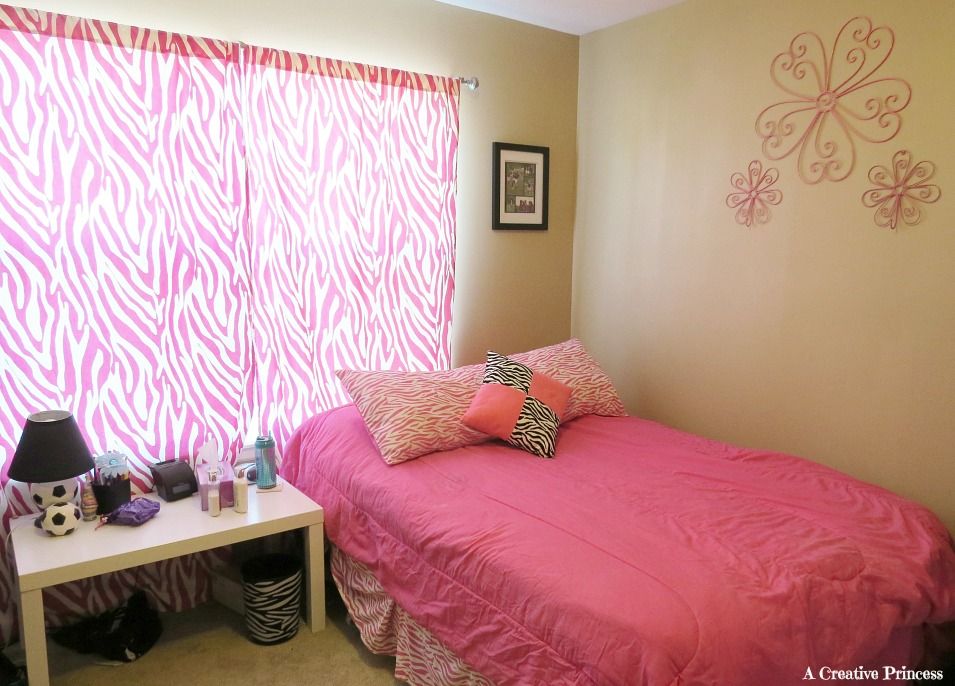 Oh, and one more thing...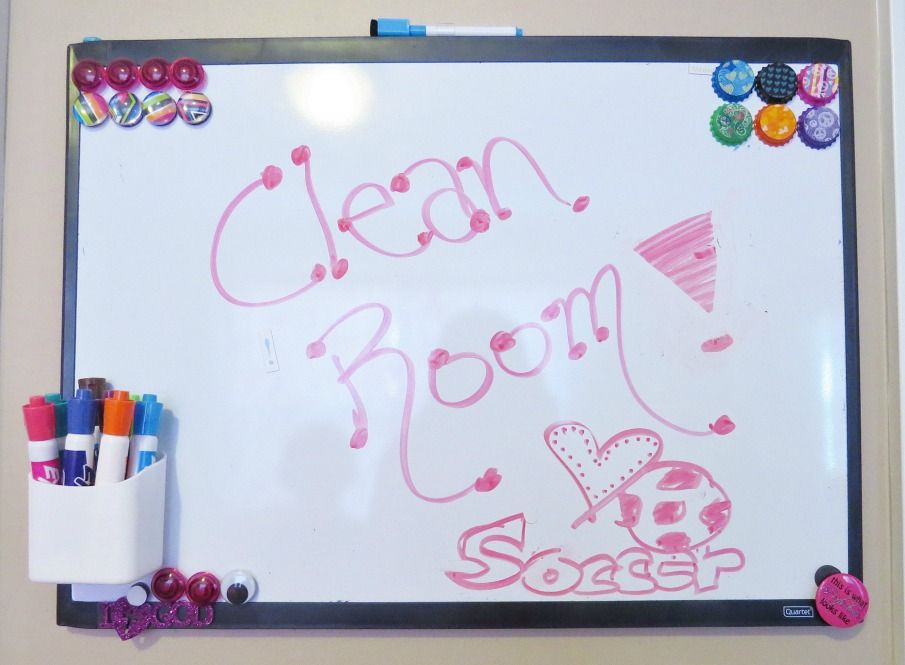 Thank you, Jordyn, for cleaning your room for us!
(I made a bracelet using the scraps that were left over from the pillow. It's
Here
if you missed it.)