This is absolutely one of my favorite things!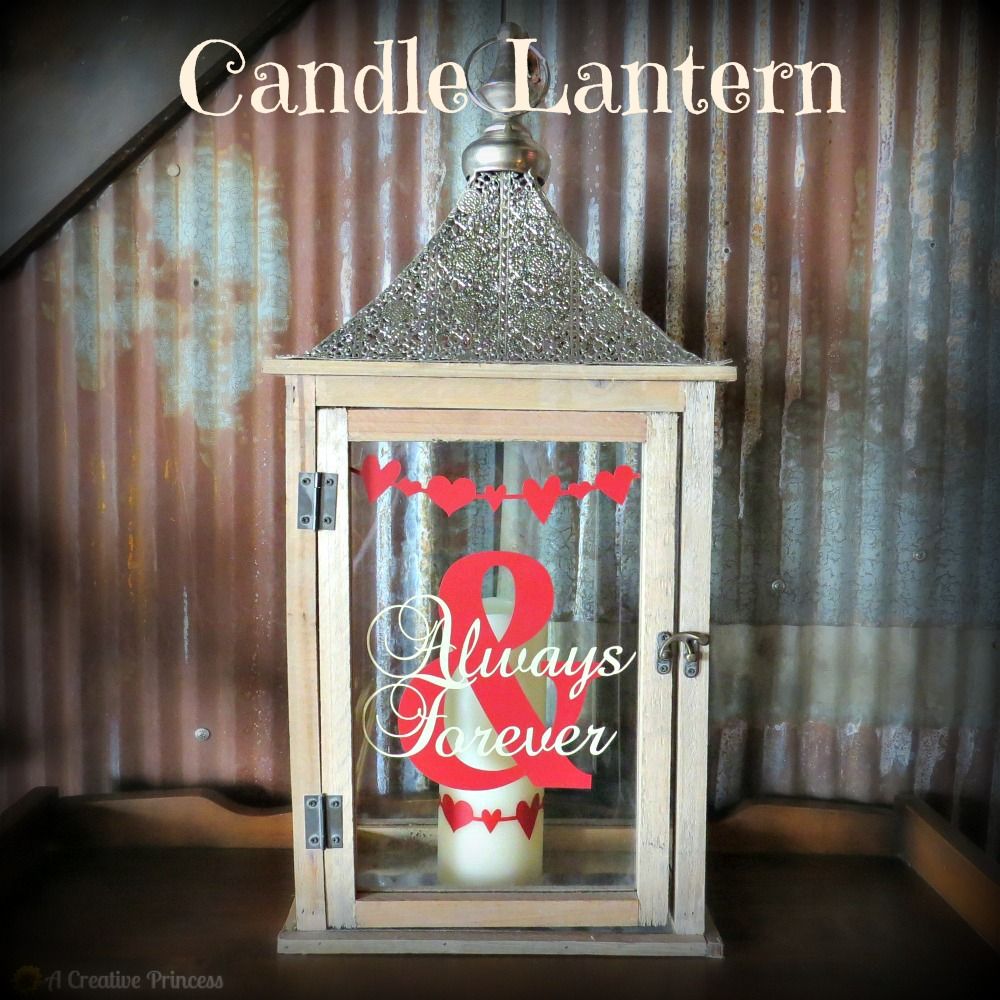 A Candle Lantern that I can decorate for any occasion.
One of the main reasons that I love it so much is because Brandon and Christina gave me this candle lantern for Christmas.
I've got so many ideas for it, but because Valentine's Day is coming, I went with that.
(Try and ignore my heart pajama bottoms reflecting in the glass!)
I started by downloading what I wanted on it from the Silhouette store.
Okay, that's a "keeping it real" photo for you. The picture on the right is what it looks like when you're in a hurry and forget to check what setting the blade is on.
I think it was set on 3, so I moved it down and re-cut.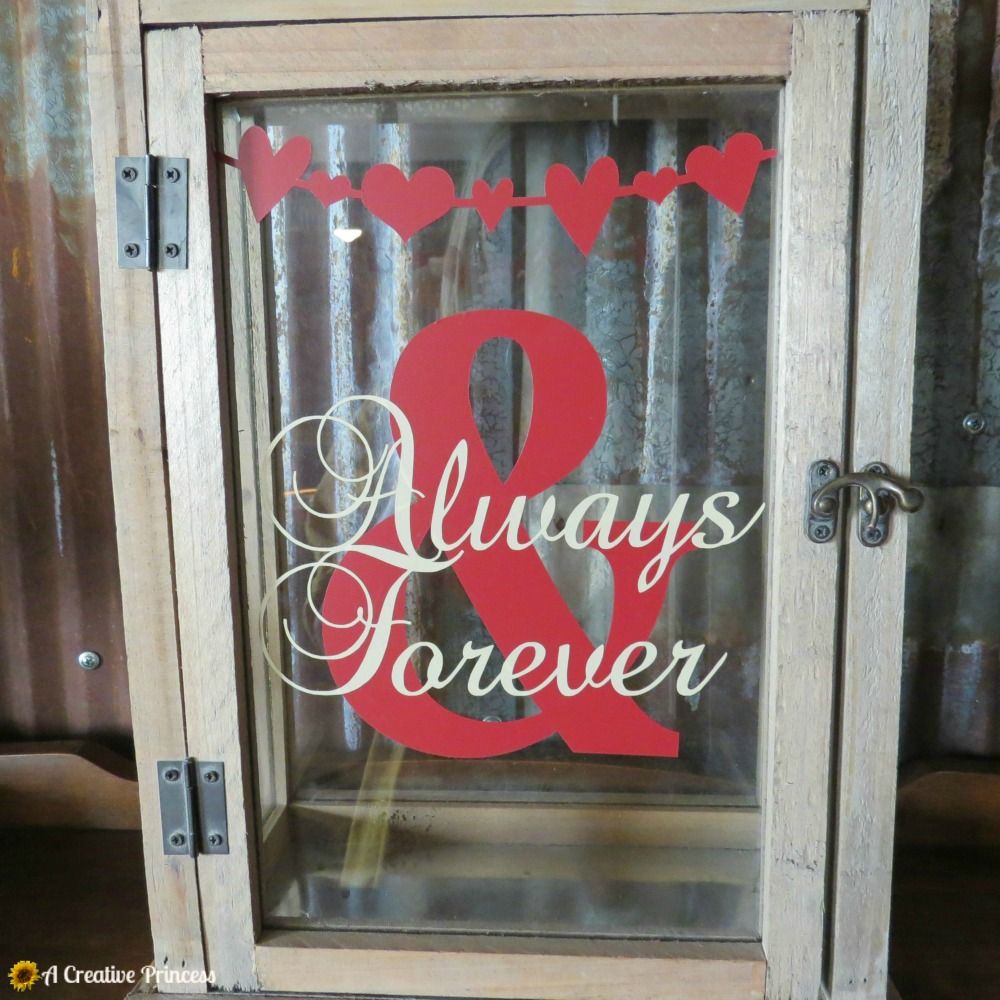 I applied it to the front of the glass and when I want to change it out, I'll remove it with contact paper and save it.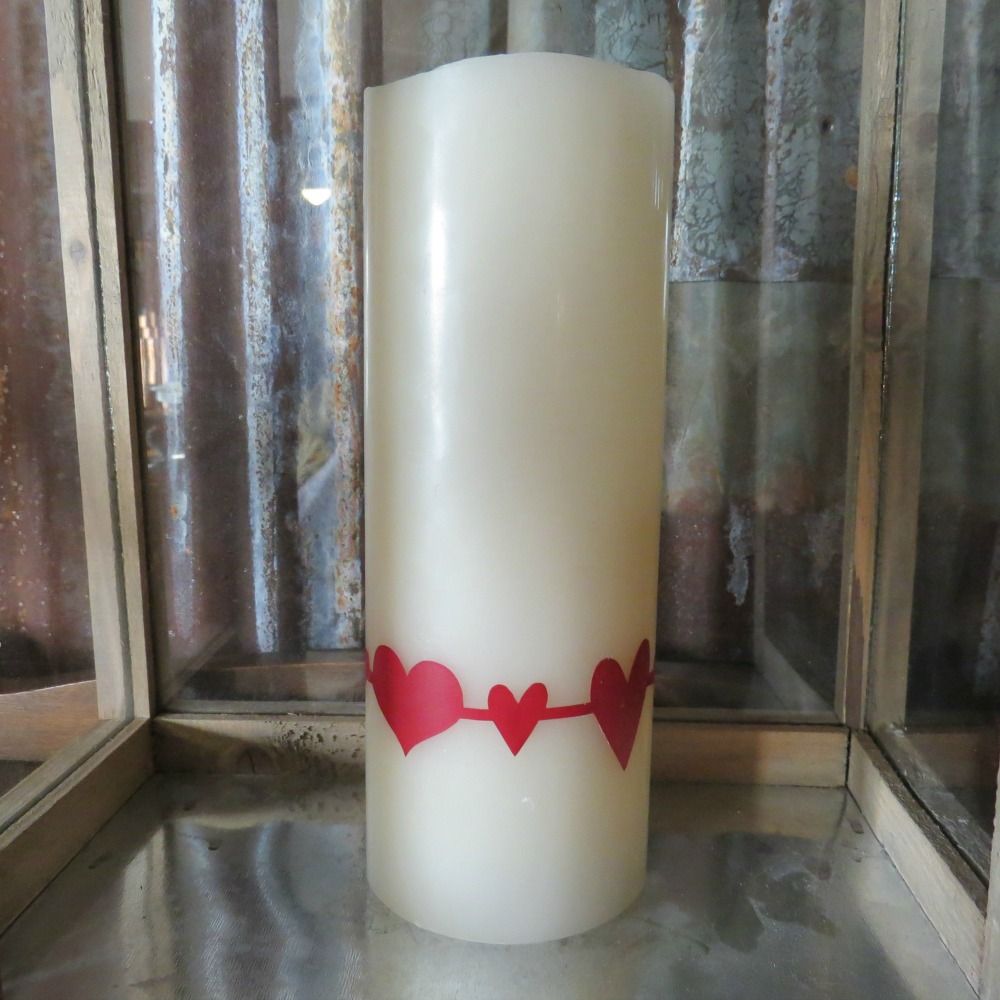 I'm not getting anything for this for telling you, but the battery operated candle that I bought at Hobby Lobby for it, is awesome! It has a timer. You turn it on and it stays lit for 5 hours, goes off for 19 and then comes back on. You never have to mess with it. I know! Awesome, right?
I put vinyl on it, too.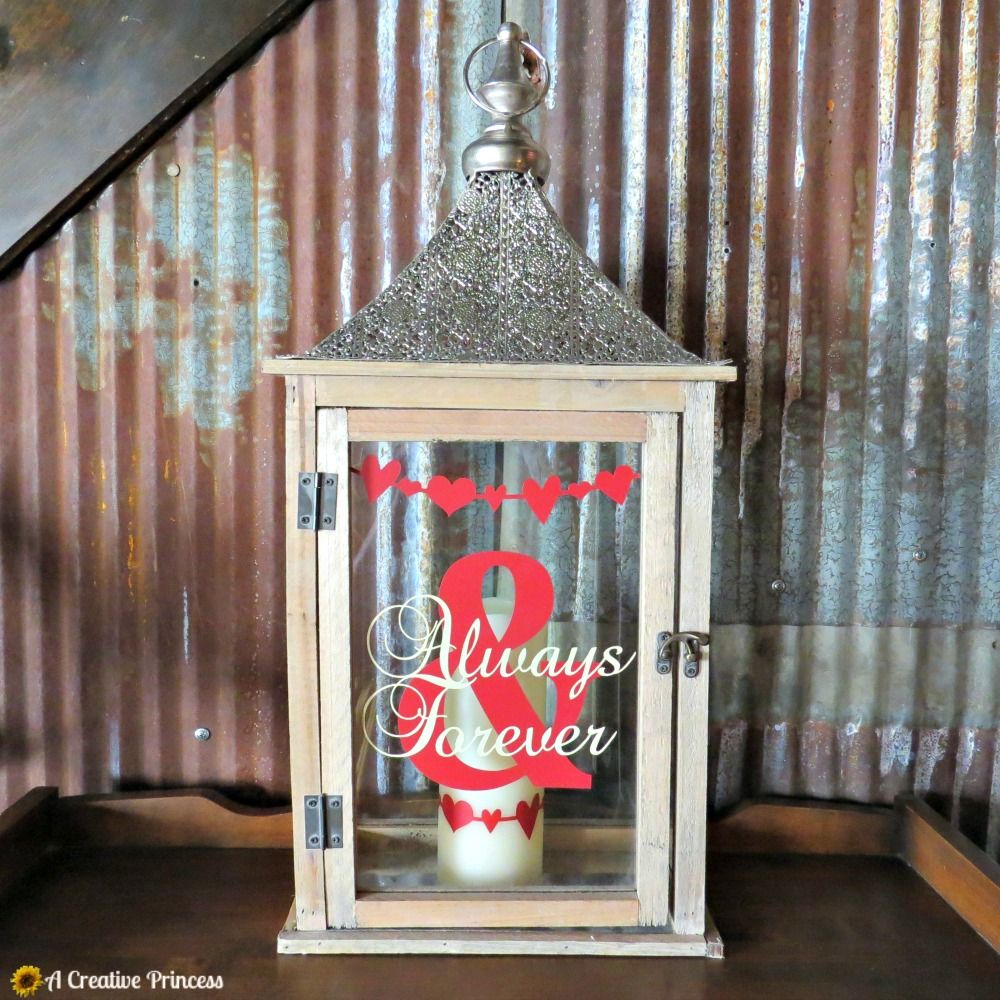 The lantern looks great during the day, but at night...
It shines!
Thank you, Brandon and Christina!