In 5 minutes or less!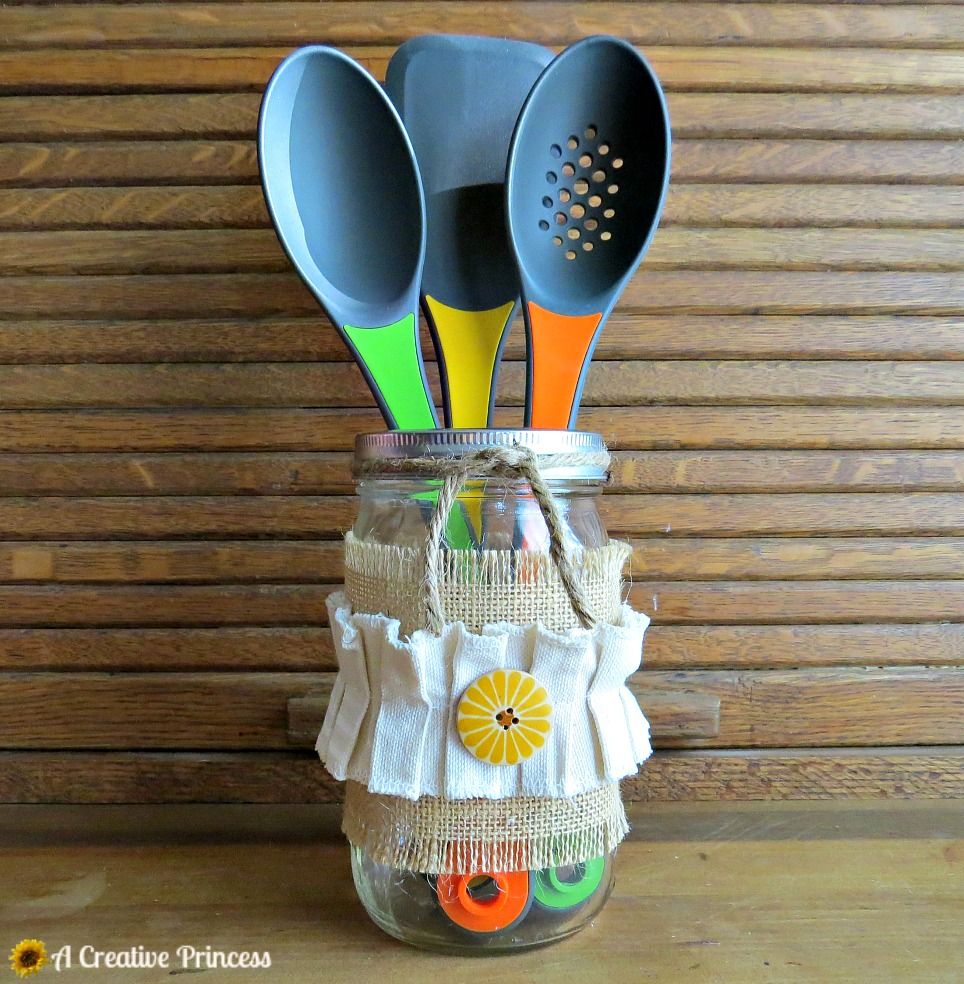 Seriously, that's all it's going to take.
5 minutes.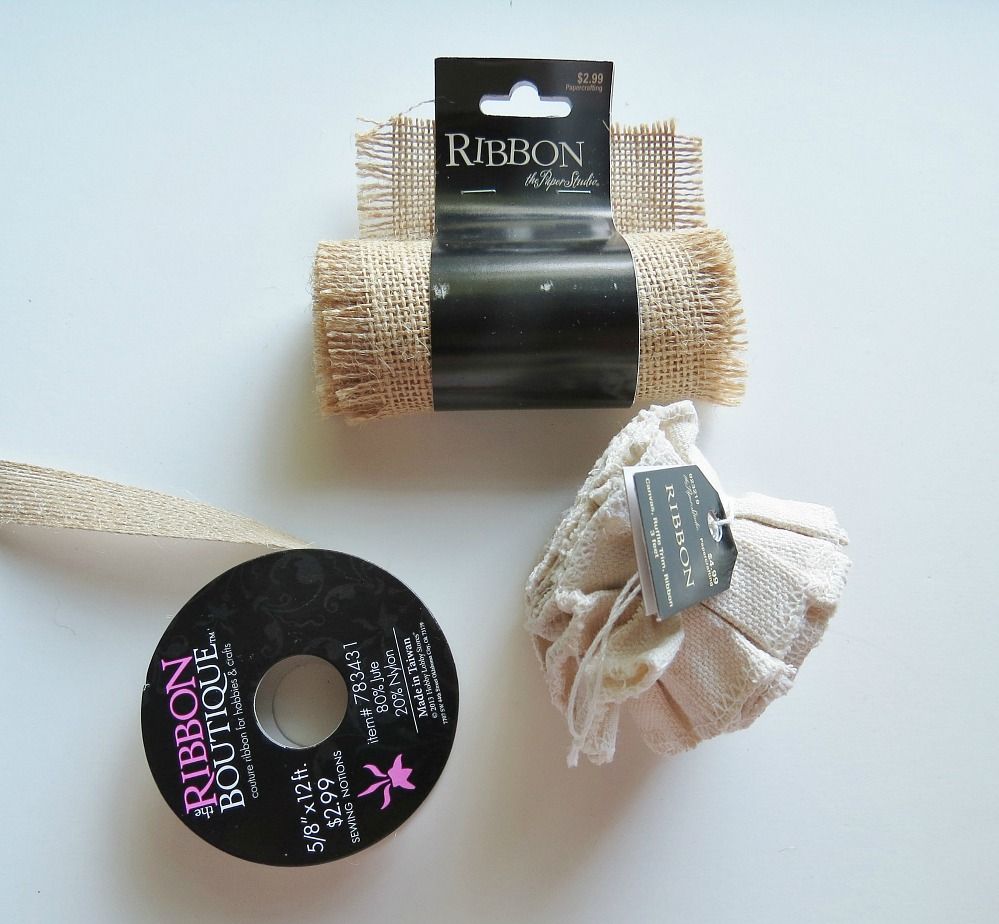 I had the burlap and ruffle ribbon and had never used it. It was time.
Ignore, the small burlap ribbon, I decided to use jute instead.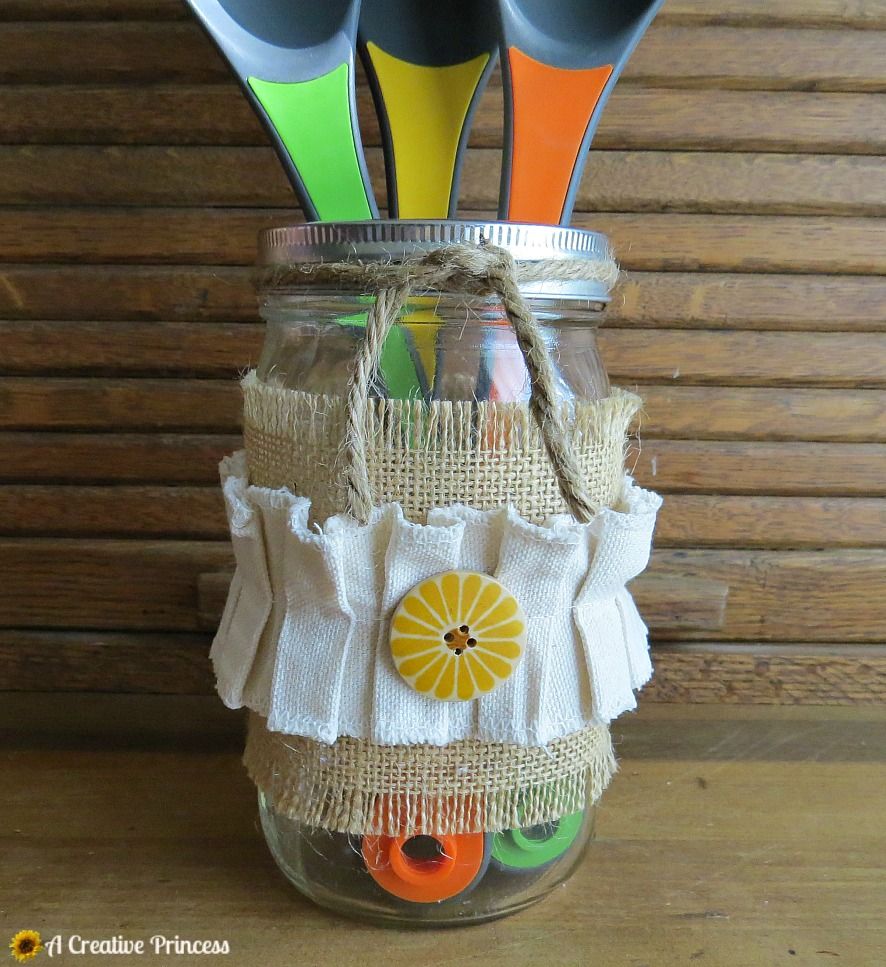 It's just a matter of gluing the ribbons on and adding a cute little wood button.
Tie a piece of jute around the top and you're done.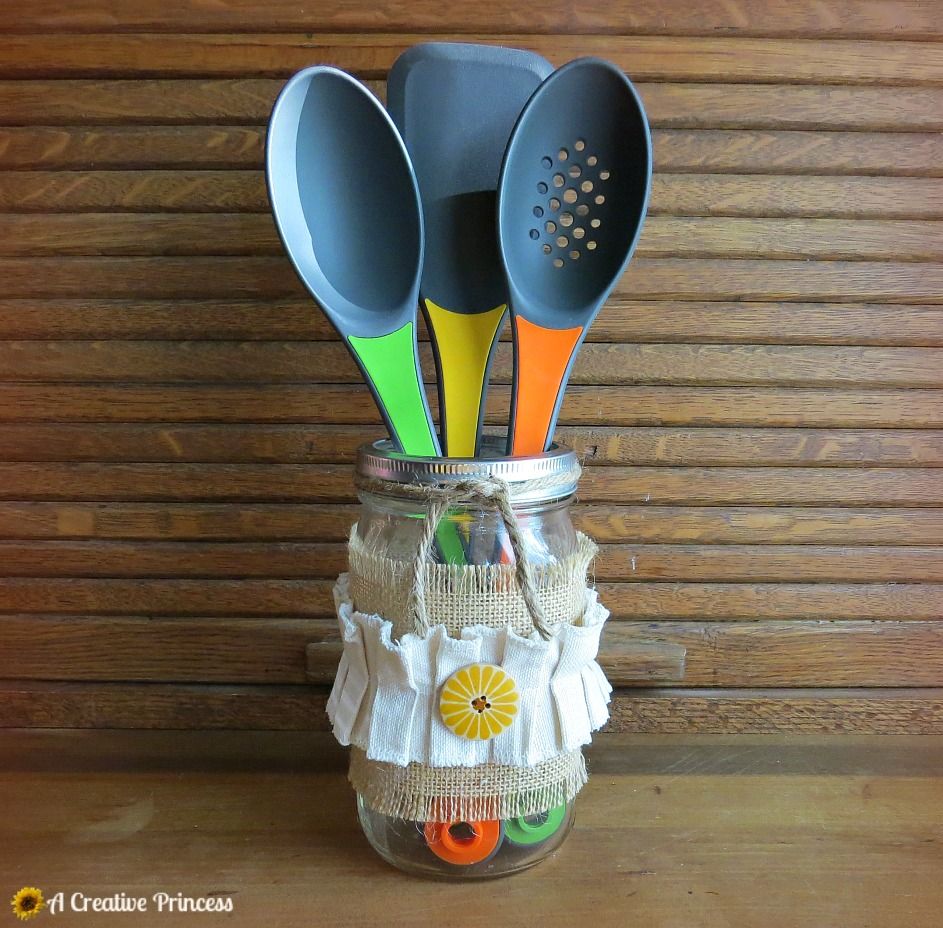 It's perfect for the spatula and spoons that I found on sale one day at Kohl's.
They deserve better than the messy drawer they would have gone in.
Have a great holiday weekend!