We're planning a trip to Hawaii next year for our 40th wedding anniversary. I wanted a place where I could throw all my spare change and $5.00 and $1.00 bills from my purse each week for the trip.
I didn't want any plain ol' bank or even an empty box or coffee container. I wanted a special place to remind me of what I was saving for.
Hence, my Aloha Moolah Shadow Box Bank.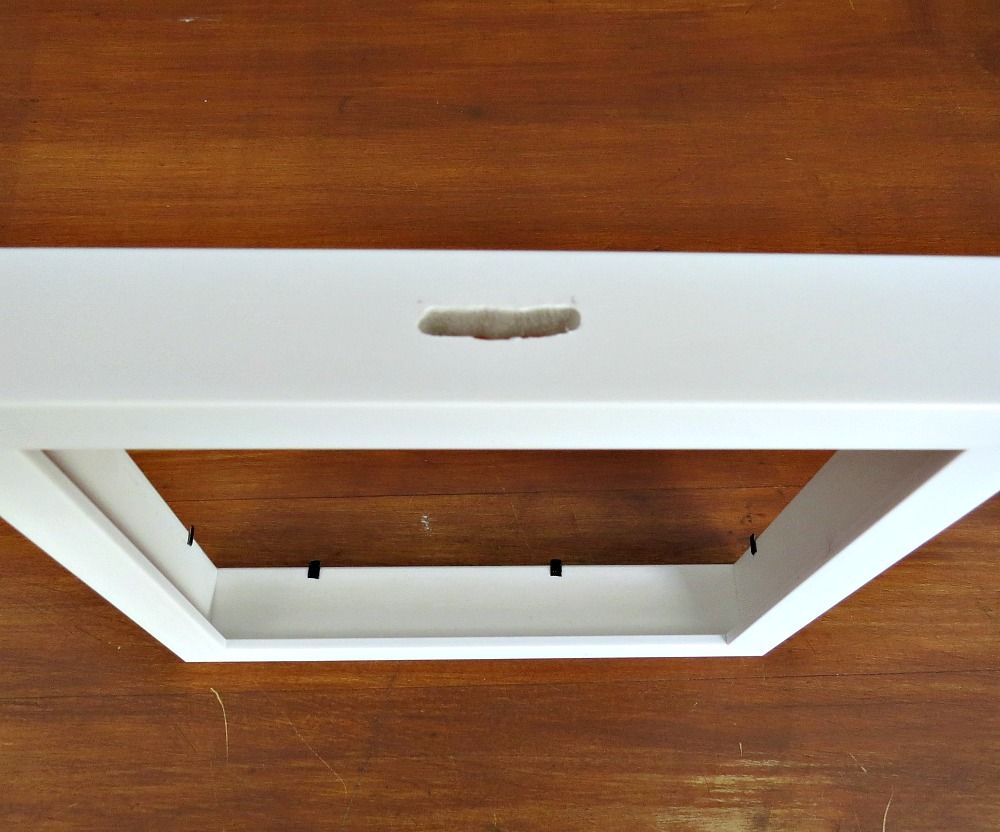 I bought the shadow box frame and had Greg drill me a slot in the top. I was so excited to do this, I kept forgetting to take pictures, which is why I don't have a photo of the finished slot.
He actually drilled the holes to make a line and then we sanded it all smooth.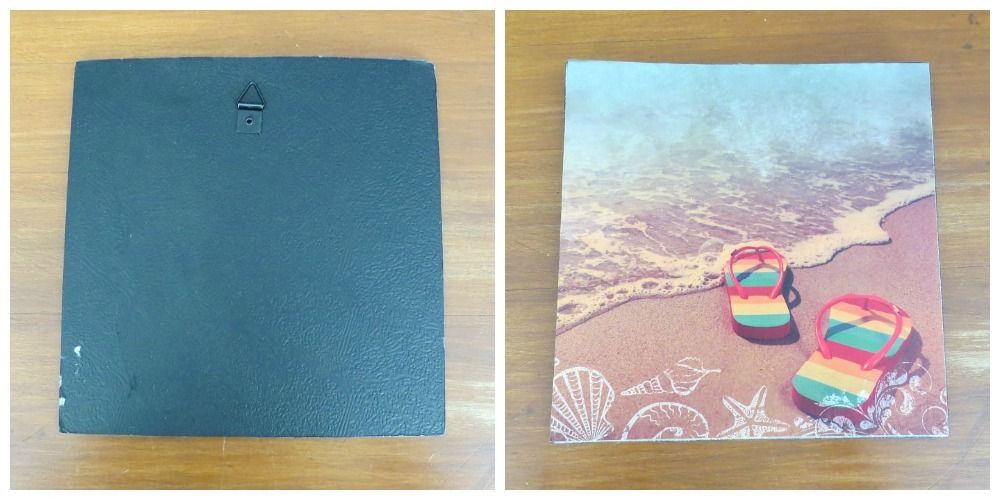 While he was busy sanding, I took the back cover and mod podged scrapbook paper to the inside.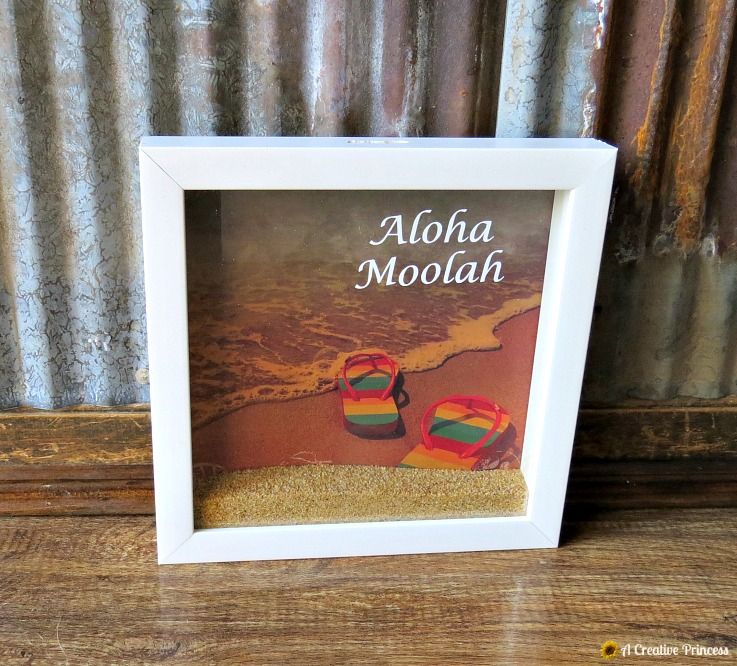 That's really all there was to it. I put the frame back together and used a funnel to add sand to the bottom.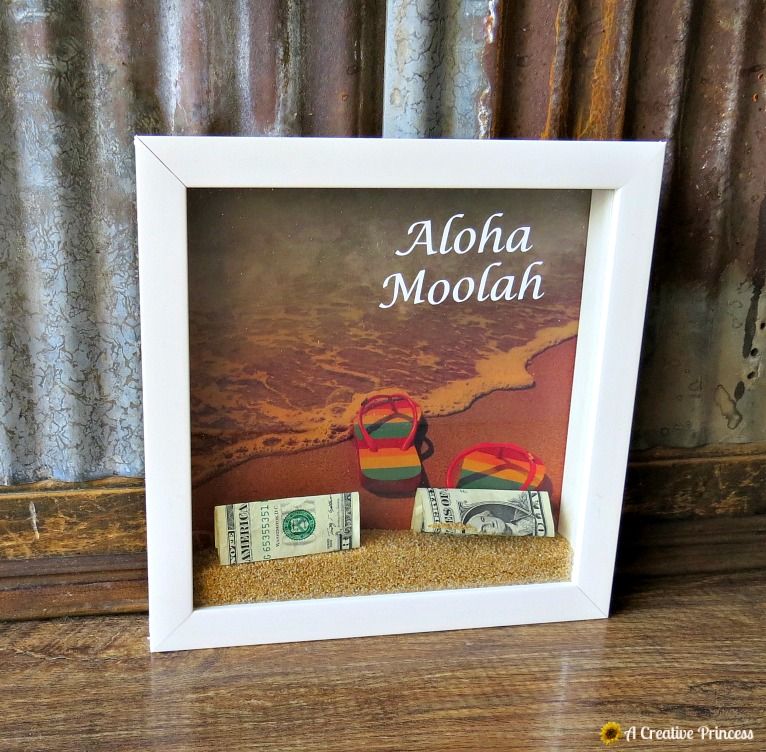 Aloha!